Mendoza, Argentina
14.0 % Alcohol
Tasted 2016-08-20 & 2016-08-23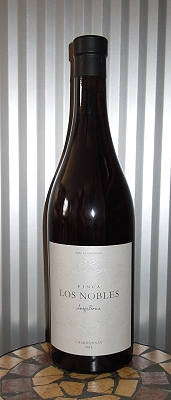 Medium golden yellow. Ripe apricots and quince. In addition a hint of smoke and honey. Strong with a gentle acidity. Pure vanilla. A little bit like the old California style.
I selected the "Finca Los Nobles" as starter for the Maal tasting (see former entries). It was a very good selection. Our host prepared a nice salmon tartare and the Chardonnay harmonized wonderfully. This was a piece of luck because this big, bold Chard is not so easy to pair. Salmon is in any case a good choice.
Three days later. The wine was kept in the cooler using the preservation system. Now the fat attitude was nearly gone and converted into a quiet smoothness. Incredible and unexpected. Perfect for a lazy late summer afternoon after a hard working day.