Mendoza, Argentina
100 % Malbec (Chacras de Coria)
14.5 % Alcohol
Tasted 2016-08-20 & 2016-08-21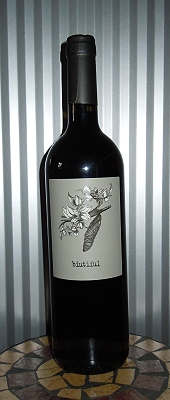 Medium ruby red. Notes of cherries, cranberries and Christmas spices let arise some warm, winterly feelings. The first sip offers creaminess paired with a spicy touch. At the end of the medium long finish a certain tart austereness is recognizable. Perhaps a little bit one-dimensional compared to the rebelión.
The "biutiful" is fermented in old cement vessels without adding any yeast. The idea behind this wine is the philosophy of an inner beauty. Without using any makeup. Means in this case pure Malbec without doing anything to distract from the pureness. So you have to look inside to find the beauty.
To be honest directly after opening it was difficult to recognize this concept. The wine was a little bit too simple to see the idea of the winemakers. However the next day the picture was better framed. The spicyness was now more present which makes the wine in total more interesting. Perhaps this was intended? So decanting is definitely a very good idea. At least for the moment.
Indeed in contradiction to the usual Malbec food pairing recommendations I would pair the biutiful with a mildly prepared meat dish. Perhaps duck? Drink it in the next three years.