Lodi, California, USA
100 % Zinfandel
14.9 % Alcohol
Tasted 2023-03-12 - 2023-03-14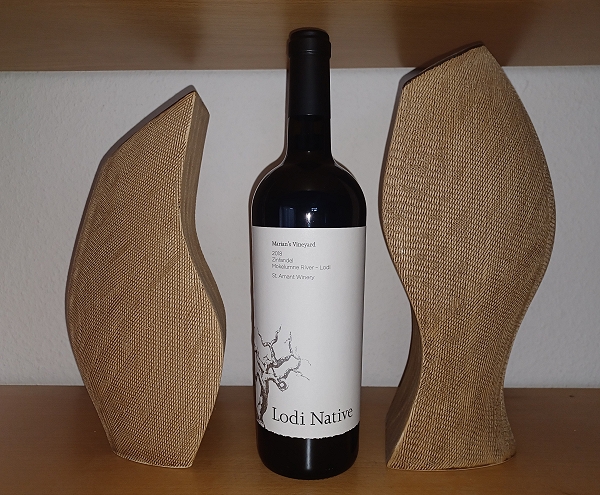 A (Lodi) Zinfandel, of the - deliberately - different kind. Medium ruby red with slightly lighter edges. On the nose, bright berry notes pair with intense aromas of red roses. In addition, subtle traces of spicy notes. Light and playful despite the 14.9% alcohol. At first sight not for the friends of hedonistic Zinfandel enjoyment - to which I clearly belong.
But now the first sip. On the palate, a concise acidity is immediately noticeable. It carries the fruit and floral aromas almost into infinity. But just considerably more on the bitter side than one is used to especially from Lodi Zin.
Why is the wine like this? The 2018 is the 6th vintage of St. Amant's Lodi Native Marian's Vineyard Zinfandel. This is a collaborative project that St. Amant has launched with five other local wineries to spotlight Lodi's historic Zinfandel vineyards.
All wineries each select an old vine Zinfandel vineyard and prepare the wines in a style with minimal influence to highlight the unique characteristics of each site. So: A Zinfandel of the original kind.
Do you have to like it? Not necessarily. Do you have to taste it? Definitely!
As I write this, the last sip taken five minutes ago continues to spread across my palate like a kind of veil.
What dish to serve with such a wine? Basically, one can go by a rather light Sangiovese. Therefore, I could imagine an almost epic accompaniment to an oriental-oriented dish.
The next two days the usual picture of the St. Amant wines: The Zin opens more and more. The floral notes become softer; the overall picture more fruity. Fascinating.