Stoneridge Vineyard, Washington State, USA
80 % Cabernet Sauvignon, 20 % Syrah
14.0 % Alcohol
Tasted 2020-04-10, 2020-04-11 & 2020-04-12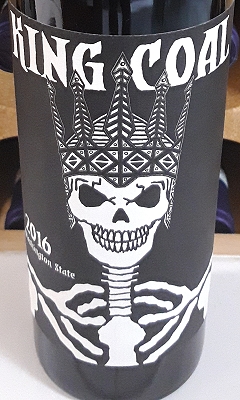 Medium ruby ​​red. Currant with some elderberry. Plus lots of spices (clove, a little laurel, a hint of anise). Fresh and animating. A little perfumed.
Very present on the palate without being over-vinified. Complex. At first the youthful freshness dominates, but it quickly gives way to a flowing softness that is almost balsamic. The wine unfolds layer by layer. Fascinating. Definitely a wine for the intellectual wine connoisseur (:-)) who, with a lot of patience, gives the wine the necessary freedom and, above all, time.
Already really nice to drink. Another 10+ years no problem.
Pair this elegant gentleman with a classical Hanger Steak. Orgiastic.
Same on the second and third day, overall, in my opinion, the wine was a little more harmonious. So I would wait another two years before opening.