Mendoza, Argentina
100 % Malbec (Altamira)
14.5 % Alcohol
Tasted 2016-08-20 & 2016-08-22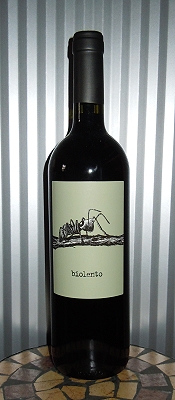 Bright, medium ruby red. Dried red fruit rotates with intensive blackberry aromas. Also a touch of half-sweet drops is noticeable. The taste is amazingly spicy. I didn't expect that from the nose. Certain notes of tea are given which lead to a nice and spicy cassis finish. Really good.
"biolento". What does this mean? It is a funny play of words. The wine honors the small and violent creatures that attack the vineyard and give the winemaker a hard time (and life). With this in mind it makes absolutely sense that the grapes came from non-tilled vineyard where no fertilisers or pesticides are used. I should mention that this vineyard is 95 years old!
Two days later. Now I recognize one of the secrets of the Maal wines. All these wines need time after opening. Really! When we uncorked the wine on Saturday evening the bottle was open for nearly four hours before I closed the bottle again using the preservation system. Now the wine is perfectly balanced. The sweet drops touch is gone and the spiciness together with the blackberries offers a wonderful aroma carpet. Great job, Alfredo and Matias. Drink this beauty over the next five years: Pairing? During my US trips I found a recipe for Chicken Wings with Molasses Barbecue Sauce. An unbelievable pairing.