Mendoza, Argentina
100 % Malbec (Vistaflores West)
14.6 % Alcohol
Tasted 2016-08-20 & 2016-08-21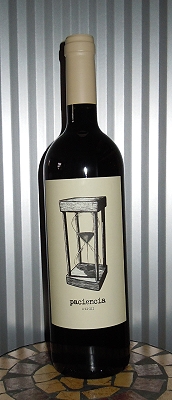 Medium cherry red. Fleshy aromas. In addition lots of cocoa and cassis. Together a very harmonious composition of a classical fruit-oriented blockbuster with some nice sideways which raise the wine to a higher level than the usual fruit bombs. This is confirmed on the palate: A concentrated, strong attitude paired with lots of black fruit notes. The finish is long and absolutely beautiful. A high-end wine for nearly any occasion - if you have the money and the relationships to buy enough bottles of this rare beauty.
Paciencia is the icon wine of Maal. It is a Malbec blend of the vintages 2010, 2011 and 2012. During these vintages the Maal people picked the best barrel of Malbec and from the blend of those three barrels the "paciencia" was created. After another year in the bottle the wine was released - only 900 bottles. This means also that this wine is only made every three years.
The potential of the Maal flagship is incredible. Even if the paciencia is already very well drinkable I am quite sure that you can hold it for another ten or fifteen years. For the moment pair it with classical Tournedos Rossini. The relationship between the paciencia and the beef tournedos as well as the foie gras will be amazing.
The next day. A little bit is left in the bottle - and to drink this rest is gorgeous. Now perfectly balanced the paciencia offers in addition a shy velvety. Wonderful.