Sonoma County, California
14.1 % Alcohol
Tasted 2015-09-04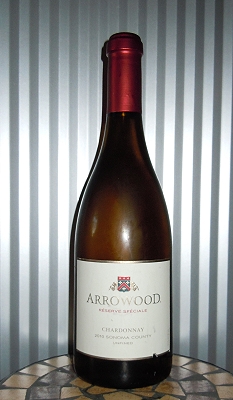 Deep golden-yellow. Wonderful vanilla tones paired with pineapple and Jonagold apple. Creamy, wide flavor spectrum and full-bodied. Very, very long. Remains further three years on this level. Total lifetime another ten years.
This bottle was offered as part of a tasting with friends in a nice steak house in Pforzheim. I didn't expect too much. The last bottle I drunk two years ago. At this time the wine was OK but not more. Reduced flavors and aromas. Short. Far away from the quality that was recognizable when I tasted the wine at the winery. But now? Total difference. A wonderful example of massive Californian Chardonnay in an absolutely positive sense. A wine which tells you: "I am great and strong. Can you handle that?" We could. This was the only bottle emptied after the dinner.
In the restaurant we paired the wine with grilled prawns. Result? Life is good.